ImpTime – a free development and attention management system
The world needs a system that actually knows how to run a software project.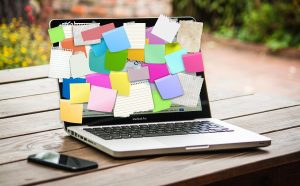 We've seen too many scrum meetings where the CEO applauds a graph that goes up, or a pie chart with all the right colours, while under the hood the managers don't know what's happening and the devs are winging it because there's no structure that handles every decision. And when the team decides to do two stand-ups each morning and wonders what day-of-the-week it is, you know it's all over, no matter what the burn-down chart says.
There are systems out there that do half a job. Jira is a popular choice, but it doesn't do finance and it's not opinionated enough, amongst other failings. Other systems also take a nibble at the pie, but not a big enough bite. As a development company we were never happy with these existing solutions, we wanted something comprehensive that would run our whole company, from proposal to invoice, and to encapsulate our expanding knowledge about how agile really works on the ground.
So, being a bespoke software company, we rolled our own.
The result is something that:
knows what money and a budget is.
knows that a spec must be understandable by a human being.
warns you when the proper process isn't being followed.
knows managers and clients think in hours, not points or complexity.
knows you have to account for management and testing time.
knows that time is money, and so it tracks everyone's time per issue, to the minute.
knows that different developers have different estimates, so you can't just have a single estimate field.
and lots more…
There's some rough edges, but it works, it aims very high and its kept us lean and efficient for many years.
For a while we've been wondering whether we should take our solution to market and whether it can pay its way. On the positive side, having clients use our system helps us remain efficient. And having a commercial product would be nice. But then, it's a crowded space and until a gazillion people are using it, it won't make any money. We also want to keep improving the system to match our vision, without paying-customers dragging us sideways in the short-term.
So after much soul searching we've decided we will release it, not as a commercial offering, but as an open source project. While the world needs our solution, it also needs a free solution, a solution that developers can improve, and one that both developers and clients can own as a community.
It's been a big relief to make this decision. We're giving something back to the open-source community and if things go well, this can be a system that development teams can rally around. And there's still space for us to customise it to particular needs and to host it for companies that want to be hands off.
That's the plan. We need to do some basic tidy up so that it's easy to install wherever people choose. Then we'll publish the code and our roadmap for what our vision is and how far we are already. So more to come soon.